Celebrate Teacher's Day in your Own Way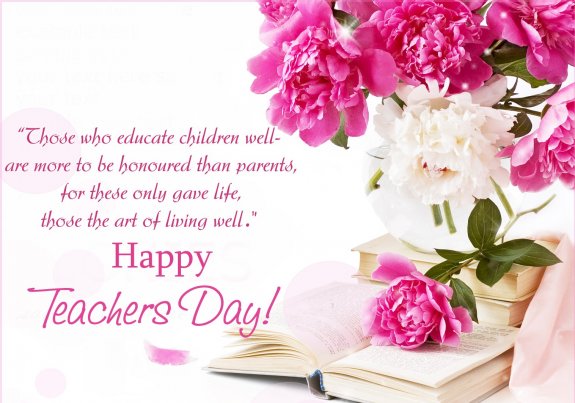 Teacher's Day is celebrated every year on 5th September in India to commemorate the birth of Dr. Sarvepalli Radhakrishan, the second President of India. He was a great philosopher and a very good teacher whose contribution to our education system is really undeniable.
Teacher's Day is celebrated today in every school, colleges and even in private tuition, coaching classes also. A wide range of activities are performed and teachers are gifted with flowers, chocolates, gift cards and many more things. There is always some special teacher whom we like more than any other teachers. But on Teachers Day we would definitely want to do something so that every teacher would feel special on this occasion. So, plan your Teachers Day in such a way so that it must be memorable for all.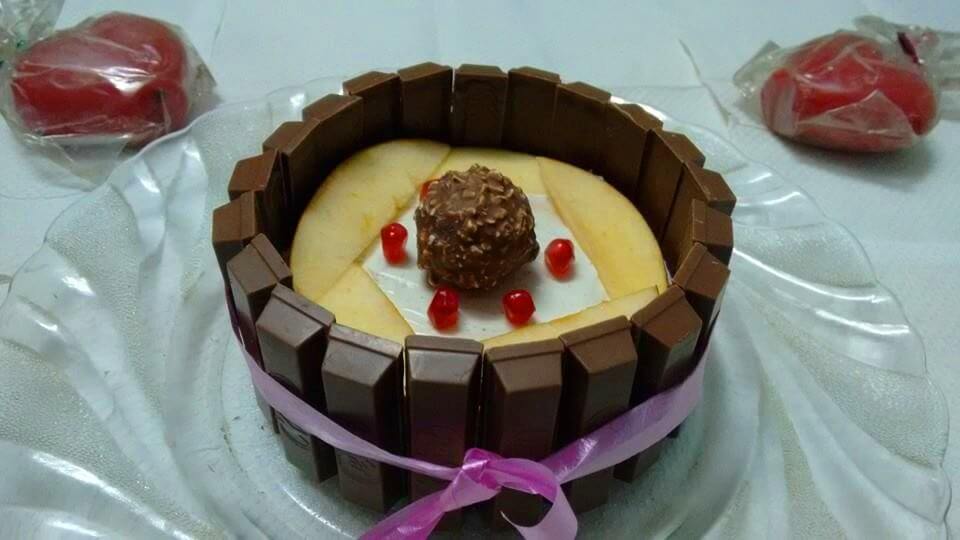 Teacher's Day can be celebrated in several different ways:
Celebration through Poem or Note: You can make your teachers feel special by writing poems for them. Also, you can make a "Thank You" note with appreciating the efforts of teachers and their role of importance in your life. If you are parents, you can tell your children about this else if you are student, you can directly present this to your teacher.
Another part that most of the students follow is to offer different types of gifts to the teachers.Students can give beautiful laminated frame with photos that was taken with their teachers. One of the popular Teacher's day gifts is a lovely flower bouquet with some chocolates.
If you are still students and studying in school or colleges, then you can decorate the classroom, staffroom, hall and other parts of your colleges and schools. You can make floral decoration in the rooms, place a red carpet in the hall area, can create some silver and golden star shaped structures, glitters, colour ribbons and so on.
Playing games with teachers is another great way to celebrate the day. You can play Dumb Charades, Musical Chairs, Basketballs, Crickets, Football games, passing the Cushion and many more.
But as per my opinion, the best way to celebrate this day and make this day memorable isto organize a big party with favourite food items for your teachers. You can choose a theme party to enjoy the day. If you love to cook, it is better to cook yourself with some other students of all the favourite dishes of teachers. You can choose menu according to your planning theme party. You can have some simple food like cheese, salads, vegetables, fruits, chips, breads and pretzels. In fact make some special dishes with full menu process starting with starter, then main course and at the last some sweets and desserts. However, it is not at all necessary to have to full meal course but snacks, appetizers, salad, desserts and drinks can go very well to enjoy the Teacher's Day Party. You can start the Teachers Day Party by cutting a Cake which you can make at home.Here are some suggestions that you can include in your Teacher's Day Party Menu:
Veg:

Healthy Kanda Poha
Samosa
Paneer Crunchy
Paneer Kabab
Potato Toffees
Nonveg:
Chicken Pakora
Curried Chicken Sausage Tomatina
Salad:
Veg:
Greek Salad
Carrot Cabbage Coleslaw
Mango Salsa
Asian Raw Mango Salad
Nonveg:
Boiled Egg Salad
Lemony chicken Pasta Salad
Main Course:

Veg:
Aloo Paratha
Punjabi Kadhi Pakora
Rajasthani Dal Bafla
Gatte Ke Sabji
Paneer Fried Rice
Paneer Kofta
Paneer Manchurian
Nonveg:
Chicken Biriyani
Chilly Chicken
Chicken Harra
Chicken Kasa
Masala Lassi
Mango Lassi
Kaju Barfi
Tropical Fruits with Icecream
Jamun Fruit Ice-cream
Kulfi