Egg Malai Curry
2015-11-03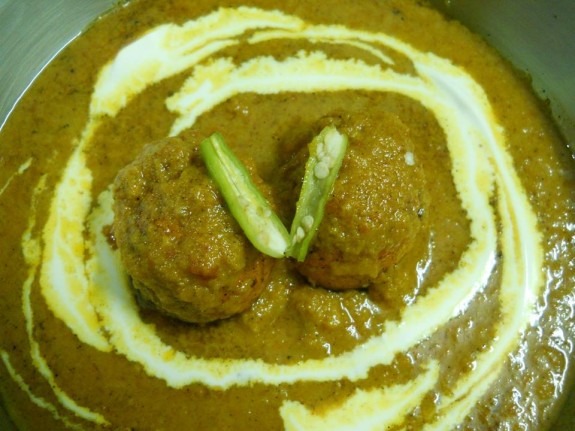 Egg malai curry is a easy yet spicy boiled eggs recipe which has been cooked in a delicious way of tomato and onion gravy. So, make your party memorable and unique with this Egg Malai Curry recipe.
Ingredients
3 Boiled eggs
2 medium onions
2 tomatoes
½ tsp cumin seeds
1 tsp ginger garlic paste
1 green chilly copped
1 tsp red chili powder
½ tsp cumin powder
½ tsp turmeric powder
½ cup fresh cream
¼ tsp kasuri methi
chopped coriander leaves
2 tbsp oil
salt as per taste
Method
Step 1
1. Take the mixer and blend the onion, tomatoes to make a smooth paste. 2. Heat oil in a pan. Add cumin seeds and ginger garlic paste. Saute it properly. 3. Add the onion tomato smooth paste and sauté it for 2-3 mins. 4. When the above mixer will cook properly, then add red chili powder, green chili, turmeric powder, cumin powder and salt and mix it properly. Add the fresh cream and mix nicely. 5. Now, add the boiled eggs (You can also light fry the boiled eggs at the beginning of the recipe and keep it aside) and cook it for 2-3 mins more. If need you can add very little amount of warm water into it. But better to avoid water. 6. Add pinch of Kasuri Methi and mix. 7. Your Egg Malai Curry is ready to eat. Garnish it with chopped coriander leaves and serve it with roti.