Frozen Fruits Pop/Ice Cream
2016-04-26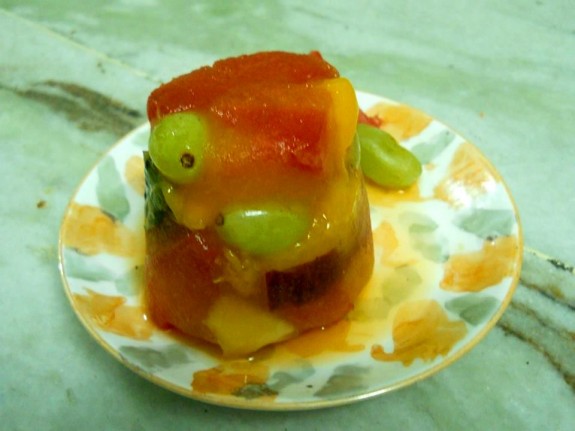 Use any fruits whatever you like to make this pop. Easy to make, no fancy item required. You can make your family and kids happy with this colourful frozen ice cream.
Ingredients
¼ cup diced watermelon
¼ cup diced mango
¼ cup diced kiwi
¼ cup diced strawberry
¼ cup diced apple
some diced guava
some green grapes
any other fruits you want like pineapple, black grapes etc.
¼ cup pineapple juice or watermelon juice or orange juice
some 5 oz disposable cups and craft sticks (However, I was unable to use sticks as I don't have these in home)
Method
Step 1
1. Combine all the diced fruits and fill each 5 oz cup with the mixed fruits. 2. Now, add 2-3 Tbsp juice and insert the craft sticks in between each cup. The sticks will easily stay because of fruits. 3. Place the cups into freezer for few hours until solid. 4. Remove it from the freezer and run under warm water on all sides of the cup for few seconds to remove the ice-creams from the cups.