Mayonnaise Cheese Vegetable Salad or Carrot Cabbage Coleslaw in a Twist
2015-12-04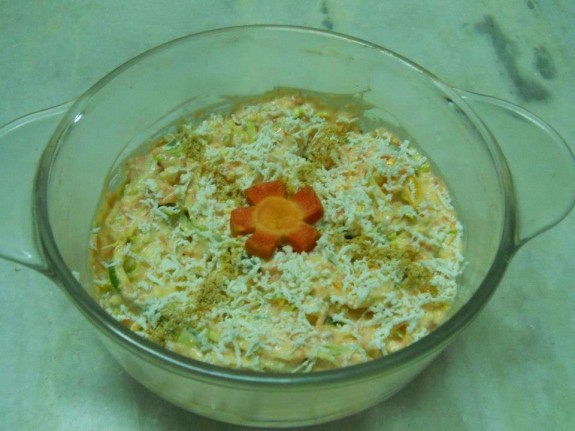 Try this classic Mayonnaise Cheese Vegetable Salad or twisted Carrot Cabbage Coleslaw with some creamy dressing. This is one of the tasty and healthy salad recipe.
Ingredients
½ Portion of small cabbage
2 Medium size carrot
1 Medium size capsicum or green bellpepper
3 tbsp Mayonnaise
½ tsp salt or as required because mayonnaise is already salted
2 tsp lemon juice
Grated cheese for garnishing
Chaat Masala powder for garnishing
Method
Step 1
1. Shred the cabbage thin. Also grate the carrots. Thinly slice the capsicums. 2. Now add all the vegetables in a large bowl. Mix them well. Add mayonnaise, limejuice and salt and mix everything properly. 3. Garnish with grated cheese and Chaat Masala powder in top. 4. You can keep it into fridge for 1 hour before taking this.