Mint Chicken Recipe
2016-02-12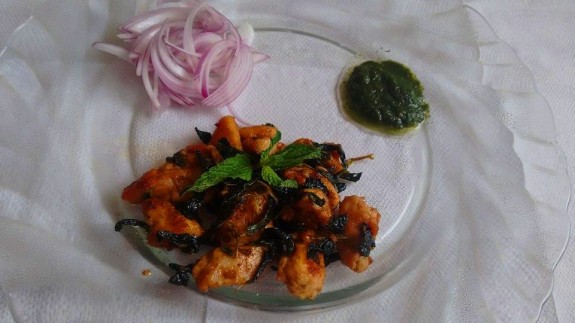 This is very delicious chicken recipes using mint leaves and lemon that is giving a yummy flavour into it. This is really very quick and easy to make recipe.
Ingredients
2 skinless and boneless chicken breasts- cut into bite size pieces
2 garlic cloves chopped
½ cup all purpose flour
½ cup butter or margarine
½ cup fresh mint leaves
¼ cup fresh lime juice
salt as per taste
Method
Step 1
1. In a bowl, take the chicken pieces and chopped garlic. Add little salt and mix everything well. Toss with some flour just to coat the chicken pieces. 2. Now heat butter in pan. Add chicken pieces and stir until browned. 3. Add mint leaves and stir. Now add lemon juice and cover and steam for 3-4 mins until the chicken is cooked. 4. Do not overcook the chicken, otherwise it will become hard. 5. Serve this with mint chutney and onion as snack or have this with rice too.