Top 5 Special Sweet Dishes You Must Try at Your Home to Serve Your Guests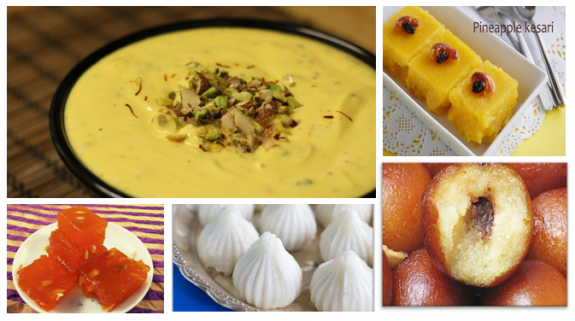 "The greatness of a culture can be found in its festivals" says Siddharth Katragadda, a very famous poet and writer of Indian origin.
India, a blessed land of festivals, throughout the year we celebrate several festivals in different parts of the nation. Sikkim celebrates Losar, Uttar Pradesh celebrates Ram Navmi, Tripura celebrates Kharchi Puja, west Bengal celebrates Durga puja, Kerala celebrates Onam etc.
Indian festivals are comprised of hope, happiness, enjoyment, harmony, truth, also tasty dishes, decorated homes, new clothes etc.
Also, before every festival, a fine planning is going on in homes for cooking special varieties of Indian Mithai recipes to please the guests. People spread unity by distributing snacks, sweets and dry fruits among their friends & neighbors during festivals.
So, are you ready to please your guests with the magic of your hands? I am giving you 5 Indian festival sweets recipes which will make you feel like the master chef of your kitchen.
1. Shri Khand
A very popular sweet dish of Gujrat and Maharashtra made from hung curd (chakka). The normal curd is strained until the time all the whey is not removed from the curd.
The healthy and nutritious West Indian sweet dish is great in taste and can be easily found in Gujrati or Marathi Wedding menu. Yummy shri khand is decorated & flavored with dry fruits, kesarand elaichi.
Ingredients
Thick Curd (Yogurt) – 1Kg
Elaichi–2 tsp
Saffron – few strands
1 tbsp of lukewarm milk
3/4 cup of sugar (powdered)
Chopped dry fruits
Method
Keep the dahi in muslin cloth. Hang it for 60 minutes.
Squeeze the muslin cloth so that all whey from the curd can come out.
You have to soak the saffron in 1 tbsp water for some time.
To make the curd smooth, pass it through the strainer.
Take all the materials milk, hung curd, sugar, saffron and Elaichi in a bowl.
Mix all the ingredients thoroughly till it becomes thick.
Finally decorate it with dry fruits.
Store it in fridge for an hour.
Now you can serve your tasty "Shri Khand".

2. Chocolate GulabJamun
What first comes in your mind when you hear word "Chocolate", ummmm… Yummy!And what will be your reaction when I tell"Chocolate Gulab Jamun".
Chocolate filled Gulab Jamun is a mouthwatering sweet that can be a Diwali special sweet for your friends & family. This soft and spongy choco jamun is a fresh twist in the traditional Gulab Jamun.
Chocalate Gulab Jamun gives a wonderful taste with khoya, a perfect combo of dark chocolate in and Gulab Jamun outside. This is an amazing sweet loved by all chocolate and sweet lovers.
Ingredients
Khoya – 2 cups
Liquid Chocolate – 5 tbsps
Baking Soda – 1/2 tsp
Ghee – according to requirement
Plain Flour (Maida) – 3 tbsp
Sugar – 5 cups
Milk – 3 cups
Chocolate Chips – 2-3 tbsp
Water – 1-2 cups (if required)
Method
You have to firstly grate the maida (plain flour) in a proper manner.
Then take the sieved pain flour, baking soda, liquid chocolate in a container and mix well.
Start making the sugar syrup.
Add milk into the maida mixture in order to moisten (to me the paste) it.
Make small sized soft gulabjamun balls. Try to keep the size of balls even.
Fill the jamun balls with choco chips to make it crispy.
Heat the ghee in container and fry the gulabjamun till all the stuffs are deeply fried.
Take out all balls in a plate and soak them into the sugar syrup bowl.
Now your toothsome chocolate gulabjamun is ready.
 3. Corn flour Halwa
It is one of the best item for the festival gift box. A quick recipe that only takes about 20-25 minutes to cook. Also called as Bombay halwa, doesn't require much amount of ghee in preparation. A perfect no-risk halwa is made up of sugar, ghee and corn flour. This corn halwa is loved by children because it resembles with their jelly chocolate. Corn Flour Halwa is so popular because it comprises of super glossy look with delicious taste.
Ingredients
Corn Flour (MakkekaAata) – 1 cup
Ghee – 1/4 cup
Chopped dry fruits – as per use
Water – 3 cup
Food colour – Red/Green/Orange.
Elaichi Powder – 1 tsp
Sugar – 2 cup
Method
Put the heavy bottom pan on the gas, put 2 cups of sugar along with water in it.
Keep the pan on high flame till the sugar is completely melted.
Take corn flour, food colour, elaichi powder and half cup water in a bowl, mix it thoroughly.
Add the corn flour mixture into the sugar syrup container and stir it continuously to make it lumps free.
Put 1/2 cup ghee in it & mix, after 5 minutes add more 1/2 cup ghee & keep cooking.
Cook the halwa until it thicken and a texture can be seen in it.
When the halwa starts leaving the pan from side, put chopped dry fruits in it.
Now grease a plate with ghee and transfer the halwa into it.
Keep the plate in fridge and after an hour cut the small slices of the sweet.
Your sweet corn flour halwa is ready to be served.
4. Malai Modak
Modak, the favourite prasad of hindu god Ganesha. Malaimodak is very much polular in Mumbai. People offer modak to Ganesha as a holy prasad. It is called by unique names across the nation, kudumu in telugu, modak in Marathi and kadubu in kannada.
The tasty malaimodak is an easyIndian milkdesserts. Malaimodak is stuffed with jaggery& coconut, gives aluscious taste with saffron.

Ingredients
Kesar(Saffron strands) – 1 tsp
Elaichi Powder – 1tsp
Milk – 2 liters
Coconut desiccated – 2 cups
Dry Fruits – 3 tbsp
Ghee – 2 tbsp
Sugar – 1/2 cup
Method
You have to roast the coconut for some time.
Add1/2 liter milk to the coconut and stir it properly.
Pick up the container having coconut and milk from the gas.
Put Elaichi powder,kesar, dry fruits in it and mix it thoroughly.
Grease the modakmould with ghee, fill the mould with materials completely.
After some time, take the modak outside the mould and repeat the process until you make all your malaimodaks.
Give it a beautiful shape using your hands.
MalaiModak is ready to serve.
5. Pineapple Kesari
A well-known south Indian sweet dish made with sooji and pineapple. It can be seen more often in many houses in North India during festive season. The yellow coloured sweet dish takes very less time & ingredients, can be cooked often in the house. The taste of this pineapple kesari depends upon the amount of water given and how rava (sooji)is roasted.
Ingredients
Chopped Pineapple – 1 cup
Sooji (Rawa) – 1 cup
Ghee – 1/2 Cup
Food colour – yellow a pinch
Cashew nuts and Kishmis – 2 tbsp each
Sugar – 1/2 cup
2 cup water
Method
Boil 2 cups of water in a container, add a pinch of yellow food colour and pineapple chopped pieces in it. Put the gas on medium flame.
In another container (kadhai), put 1/4 cup of ghee. Fry the cashew and kishmish little in ghee. Then add rava in it and roast it for 5 minutes.
You have to put the boiled pineapple water into the rava and mix properly.
Cover the container for 8-10 minutes.
After removing the lid, add sugar & half ghee.
Stir the mixture until it gets separated from side of pan and form a thick layer.
Allow it to cool down for some time and after that you can serve your favourite Pineapple kesari.