Bengali Recipes
Bengali Food
Bengali Cooking is always famous for its delicious Bengali fish recipes or for yummy sweet dishes. Collection of veg and non veg items, our Bengali food section gives you perfect ideas and recipes about the delicious Bengali cuisine. Either you are having your breakfast, lunch or dinner, any meal of the day can be a great source from Bengali food recipe.
Bhetki Macher Rasa/ Bhetki Fish Rasa:
Bhetki Macher Rasa is mouthwatering dish from Bengali cuisine which becomes more tasty when cooked by the best chef in a bengali household-MOM ( Ma er hater ranna). Try this All Time Bengali favorite Bhetki Macher Rasa in home.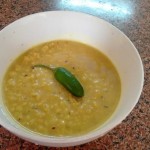 Kalai er Dal is one of the favourite Bengali dish. It could be the best thing that can happen during the summer afternoon lunch.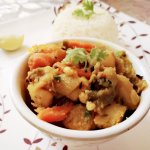 Panch Mishali Tarkari / Five Vegetable Medley:
One of the very famous veg preparations of Bengal is Paanch Mishali Tarkaki or Five Vegetable Medley . Add this recipe in your everyday recipe food and I am sure you all will love this.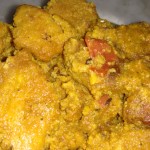 Dhokar Dalna is a master piece of Bengali Cuisine. It is one of the most popular vegetarian dish. Get entrapped (Dhoka) in this delightful dish. Get this recipe and make your lunch yummy and tasty.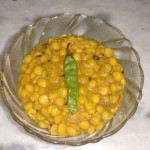 Misti Cholar Dal/ Sweet Split Chick Peas:
Bengali Chholar Dal is a festive dal that is often made during festival or any celebration like Durga puja and all. Cholar Dal recipe can be served with Luchi or rice too.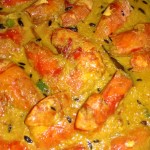 Learn how to make Prawn Malaikari or Chingri Malakari which is absolutely delicious recipe of Bengal.  This recipe cooked in coconut milk or coconut gravy which makes this recipe yummy and tasty.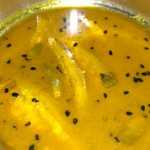 Mourala Mach or Mourala Fish is actually a small fish that can be used for charcharai, jhaal and so many other Bengali recipes. Find the Mourala Macher Jhal Recipe here.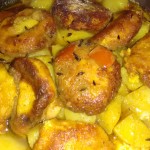 Chana is the basic ingredient that is used to make sweet in Bengal, but you can also use this Chana to make something savoury , then Chanal Dalna is really a great option.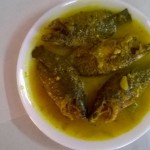 Koi Mach or Koi fish usually makes the entry in the winter season on the market. However, it is a small fish but it tastes awesome and can be prepared in many ways. But the most celebrated dish you can say as Koi Macher Jhal or Tel Koi.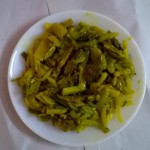 Tangra Macher Chorchori is one of the famous Bengali recipes which you can say coming from proper Bangla. Find this Sukno tangra chorchori recipe here.
Lau Chingri (Bottle Gourd Shrimps) is one of the favoruite dish of Bengal. It is the combination of Shrimps and bottle gourd. This is simple yet so tasty. Try this recipe at home.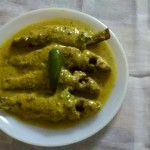 This recipe is dedicated to all the bongs who love to eat Parshe Fish. Shorshe Parshe is orefreed as one of the tasty dish of Bengal.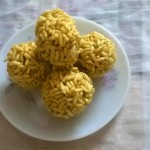 Murir Moa or Puffed Rice Balls/Laddu:
Murir Moa is mainly a giant size ball or laddu made with Puffed rice and jaggery. This is delicious Bengali recipe which you can take anytime a day.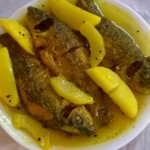 Chara Pona Macher Jhol is a light dish with baby rohu or baby katla in Bengal which is very healthy dish. You can also prepare this dish if anyone is ill.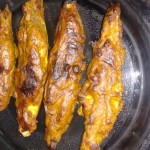 Grilled Pomfret Fish is a delicious fish starter marinated with Yogurt and some Indian spices and then grill in the oven till golden and crisp.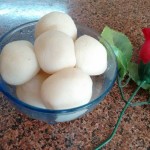 Rasogolla is a great invention by Nabin Mayra of Bagbazar, Kolkata. Among the sweet dishes of Bengalees, it is on the top of the lists of taste buds. Rasogolla is entangled with Bengali's daily life even in songs and poems also. It is incomparable other than sweet dishes. It is the sublime achievement of Bengalis as a creative product.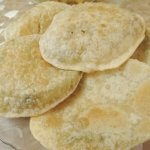 Koraishutir Kochuri or Matar Kachuri:
Bengalis love their traditional food in breakfast mainly when it's Sunday or any holiday. Koraishutir Kochuri or Matar Kachuri is the perfect choice for any Bengali to have with Aloor Dum or Cholar Daal in breakfast. Get the recipe from us.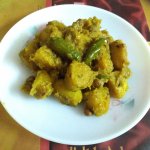 Kumror Chakka is Bengali style pure vegetarian recipe made with potato, pumpkin and black chickpeas. This is a very delicious dish to have with roti, luchi or paratha.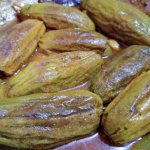 Potoler Dolma is stuffed pointed gourd recipe in smooth and silky gravy. This is a vegetarian recipe by stuffing with paneer.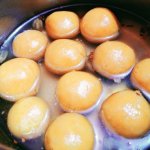 Mango Rasogolla or Mango Rasgulla or Aam Ke Rasgulle:
Learn how to make Mango Rasogolla recipe which is one of the tasty and delicious dish from Bengal in a step by step method from The Masala Route.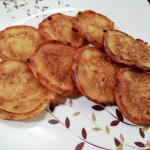 One of the best traditional dish from West Bengal, Malpua can be make in a more tastier way
with Mango flavoured. Try this recipe at home.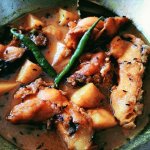 Katla Macher Rasa or Katla Fish Rasa:
Katla Macher Rasa or Katla fish rasa is one of the very popular and delicious Bengali Fish recipes without Onion and Garlic. Find out the recipe of this Bengali Style spicy Katla Fish Rasa at The Masala Route.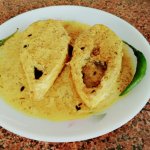 Sorshe Ilish (Hilsa fish in Mustard Sauce):
Ilish Shorshe fish in the gravy of mustard paste is a fuss free and famous traditional Bengali style fish recipe made with Hilsa or ilish fish.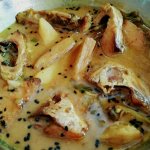 Ilish Kanchkolar Jhol (Hilsa Fish with Raw Banana Curry):
If you want to do some novel with your iLish fish that could be easily digestible, then pair it with potato and raw banana and let the jhol send your taste buds to a blissful dream.