Breakfast Recipes
Quick & Healthy Breakfast Recipes
Breakfast is always the most important meal of the day. So, always try to make it special. We have great collections of simple and healthy Indian breakfast recipes for your family and kids. Browse our section to get some delicious, easy and quick vegetarian and non-vegetarian breakfast recipes. Click on the individual recipes to get step by step methods.
Poha is very easy to make breakfast recipe which is healthy too. It is the most popular breakfast recipe ranging from Maharashtra to Madhya Pradesh. Check out the step by step recipe of poha. Click here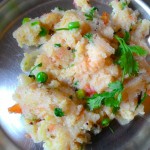 Rava Upma is a traditional south Indian breakfast recipe and now popular all over India as a healthy, delicious and quick breakfast recipe. Read the complete recipe.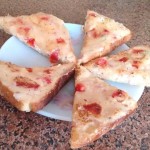 Bread Rava Toast is a simple and delicious breakfast recipe made with suji and bread.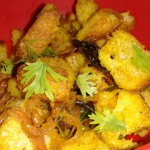 Find the spicy stir fried bread recipe for breakfast that you can easily cook within 15-20 minutes.
Potato Carom Seeds Grilled Sandwich / Aloo Ajwain Grilled Sandwich: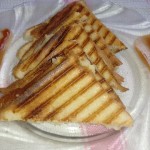 Potato and Carom seeds Grilled Sandwich is an excellent choice for hearty and satisfying breakfast. This is one of the delicious and so healthy recipes for your family.
Junglee Chicken Sandwich is really easy to prepare and very tasty too. If you use brown bread instead of white, it would become healthy breakfast too.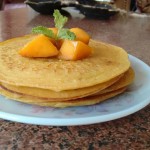 Eggless Mango Mint Pancake Recipe:
During summer season, everyone loves to have mangoes. So, relish summer with mangoes by having this eggless mango pancake recipes.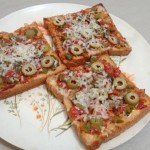 Bread Pizza is really a great alternative for regular Pizzas and it is very easy to cook at home. By using some common ingredients, you can easily bring a great smile to someone's face.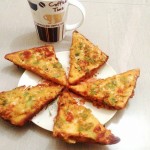 Bread Besan Toast is one of the quick and easy breakfast recipes that can made just within 15 – 20 minutes. All you need is bread, gram flour/besan, some vegetables and usual Indian spices.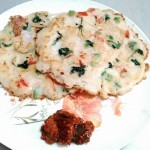 This instant semolina or sooji uttapam is really delicious and easy to make quickly in breakfast when you are in hurry.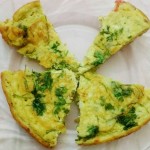 Wonderful egg omelettes with the addition of potato flavours which is perfect breakfast to welcome a fresh morning.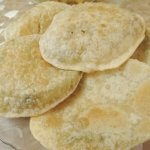 Matar Kachuri or Koraishutir Kochuri Recipes:
This fried puffed bread stuffing with spicy sweet peas and flavoured with ginger can give a staple breakfast during winter.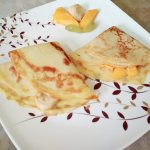 French Crepes is one of the delicious International Breakfast food recipes which are also very famous in India as well. You can serve this as dessert as well by giving a sweet filling into it.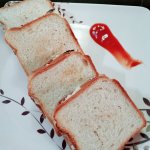 Quick and easy to make Egg Mayo Sandwich is surely be a time saver to make in the breakfast in your tight and busy schedule of mornings.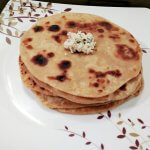 Find out the step by step method of making one of the favourite breakfast, lunch or dinner recipes of many people – "Paneer Paratha" at home.