Cake Recipes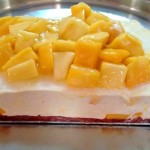 Mango Cheese cake will become favourite for those who love to have cheese and mangoes. The combination of mango and cheese makes this recipe so yummy and softy that a single bite would not enough to feel its taste.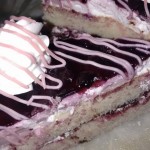 Blueberry cheesecake will definitely please a special person on any special occasion as this is the right dessert to pick and give a big smile on their face.
Chocolate cake is always welcome for any occasion. Make the delicious Chocolate recipes with the help of The Masala Route in home.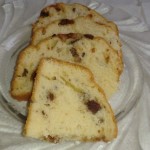 Rich with full of fruits, this Fruit cake can be lovable by all. Find step by step process to make this recipe at home.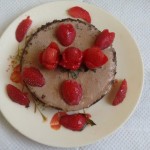 Oreo Cake with Strawberry – No Bake
This is one of the easy to make, delicious recipe without any baking which would be welcome by all of you in your family. Try the recipe at home with your kids.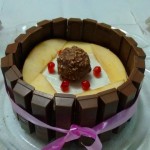 Kitty Fruity Cream Cake with Kit-Kat :
Easy to make and delicious, rich with fruits sponge cake for you and your family.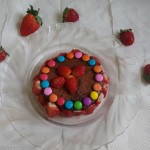 Home Baked Choco Strawberry Delight:
Fun-based & Kids loving colourful chocolate cake with delighted strawberries make this one yummy, tasty and attractive to all. Try this recipe at home.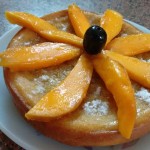 This is the right choice for Mango lovers and for the vegetarian persons too. This home-made rich egg-less mango cake is so delicious and tasty to have.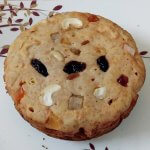 Christmas and New Year may get over in a span of a week, but it is never too late to bake a good banana and carrot fruit cake to reminisce the memory of the festive season.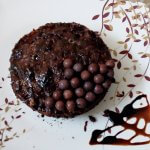 Making home-baked chocolate cake from the scratch is fun loving and satisfying as well. You can make this cake at your home with some simple ingredients that are easily available at home. So, try this and let us know.
Find Cake- Bakery Shops Nearest Your Location