Holi Special Recipes
Holi Special Food
Holi is the festival full of colours and colourful food. It is the time of celebration. It is that type of festival where people from different part of India celebrate this day together without bringing the community, caste, colour or status in mind. This is done in the remembarence of the fun of Lord Krishna used to playing Hori songs and colours with the Gopis(female friends) at gokul. In Bengal, this festival is mainly terms as Dolyatra.
There are lots of traditional delicacies that are relished during Holi to make it more entertaining and enjoyable. Starting from Holi special recipes with Holi sweets or snacks, you can make an impressive spread. Here, we are providing some selected Holi special food which will help you to celebrate this festival. So, brighten up the colours in this Holi festival with The Masala Route.
The Masala Route wishes everyone a Happy and Safe Holi.
.
Poha namkeen chivda is a popular north Indian snacks prepared during the festival of Holi and Diwali as faral. Get easy step by step recipe of poha  namkeen.
Moong Dal Mangode is a very famous North Indian snacks as well as special recipes made during Holi. The small magode/pakode has  extreme taste in it.
Corn Poha Namkeen is mainly a healthy snack which is specially made during the festival of Diwali or Holi.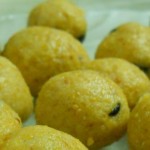 Moong Dal Laddu is one of the classic Indian festival food made during Diwali, Holi and other occasions. Try this Indian dessert at home.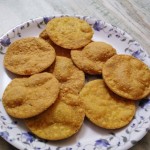 Besan Papdi is a popular Rajasthani snacks that is prepared during the festivals of Holi and Diwali. Try this spicy and crispy recipe at your home this festive season.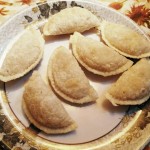 Gujiya is one of the classic Indian sweet among the Holi special dishes. This lip-smacking gujiya is mainly filled with khoya during this festival.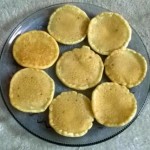 Malpua is another sweet delicacies made during the festival of Holi. It is mainly sugar syrup soaked pancake with some added taste.
Add some Namkeen recipes in this Holi Special Recipes. Namak Paare is one of the crispy recipe for Holi festival.
######################################################################################
Related Post:  Diwali special recipe 2016