Navratri Recipe
Navratri Special Recipes:
Navratri is one of the holiest festivals among Hindus where people across the country worship Goddess Durga in nine different avatars for nine days. During these nine auspicious nights of Navratri, people worship Maa Durga and observe fasts. This festival is celebrated twice every year – one at the beginning of spring and another at the beginning of autumn (which is considered as blessed time to worship Goddess Durga). Large parts of north, west and central India mainly keep fasts during these nine days. Some people may also choose to keep fasts on first and last day of this Navratri festival. Fasting is the way to show gratitude to the Goddess Durga and people generally make some special Navratri recipes to follow the vrat. During this Navratri fast, people avoid eating any non-veg food, onion, garlic, alcohol etc.
Navratri special food menu mainly includes Saboodana Khichdi, Rajgire ki Roti, Sabudana Vada, Sweet Lassi, Cucumber Raita, Singhara. Here you can find a complied list of recipes for Navratri fast that you can have during this festival.
People who keep Vrat during Navratri and Shivratri, mainly cook this roti instead of rice or flour. It is very simple recipe of roti made with Rajgire atta.
Find out this crispy and delicious yet fasting food recipe of Sabudana Vada. This recipe is mainly made during fasting of Navratri.
Make the vrat or fasting recipe Sabudana Khichdi recipe with step by step instructions from The Masala Route.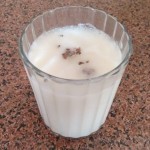 Lassi is a cooling and refreshing drink for summer. You can also have this recipe in vrat time. Make this Lassi at home.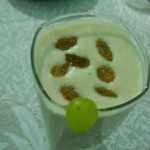 This is another refreshing and tasty drink during Vrat time. You can also have this drink any time during summer. The texture is smooth and you will feel on the top of heaven while having this.
Cucumber Raita is an easy to make side dish which you can also take during fasting. It is a lovely dish to have in any time with your everyday lunch or dinner too.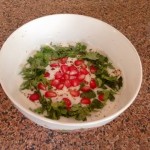 Very simple and easy to prepare Pomegranate Raita is a pleasant fruity raita to have on any Fasting or Vrat time. This Raita is also very much suitable during Summer time with your lunch or dinner.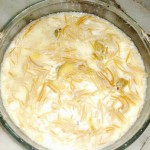 Vermicelli Kheer or Seviyan Kheer:
Seviyan Kheer which is also known as vermicelli kheer is mainly served during festival like Dushhera, Diwali or any other occasions. It is very easy to cook recipe with milk.
###########################################################################################