North Indian Recipes
Bharwa Karela – Stuffed Masala Karela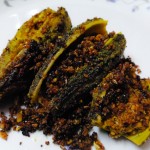 Stuffed Masala Karela is one of the famous side dish of North India. You will not imagine that the bitter Karela could be so tasty with such spicy masala until you take this.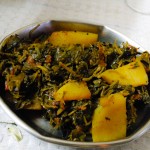 Aloo Methi is a famous Punjabi dish as well as in North India. This is popularly a dry vegetable that can be taken with paratha or roti.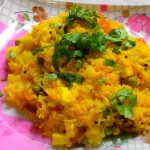 Khichdi is a simple meal that we love to take during rainy season but Paneer Masala Khichdi is a delicious North Indian recipe that you would love to take this again and again without waiting for any particular season.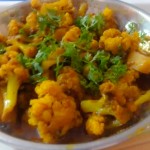 Gobi or Cauliflower is mainly a winter vegetable and we can make several different recipes with this. Find one of such North Indian dish Gobi ki Sabji from The Masala Route.
Find out the simple and easy to make bhindi ki sabji or bhindi bhaji or ladies finger vegetables and take this with roti. You can make this dry or semi dry way.
Dal Palak is a healthy as well as tasty recipe. How Combination of spinach (palak) and Dal (lentils) could make a magical outcome, you can find with this recipe.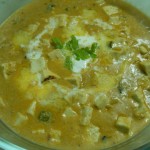 Paneer Butter Masala: It is a delicious creamy North Indian dish but famous in all over Indian cuisine.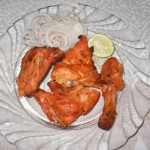 Tandoori Chicken is famous North Indian dish and it is widely popular in Asia and other Western countries too.
############################################################################################