The Magic Mix Bartending Services Kolkata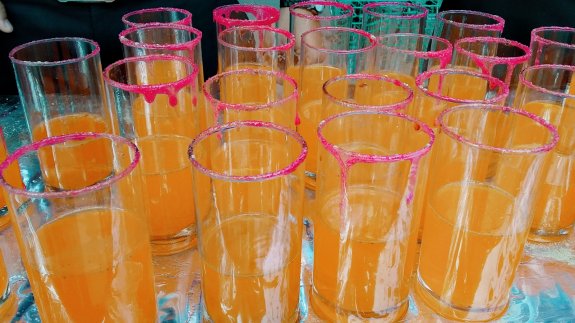 Welcome to The Magic Mix Bartending Services:
We are one of the leading Bartending services in Kolkata under The Masala Route, which is offering bartending, smoothies & shakes, cocktail, Mocktail catering services for weddings, receptions, festivals, birthday parties, anniversaries, corporate parties, get-togethers, small flat and complex Mocktail parties and events. Our primary concern is to maintain the quality of the beverages served to the guests. The Magic Mix has started in 2015 and we already spent 4 years by making a long list of happy customers.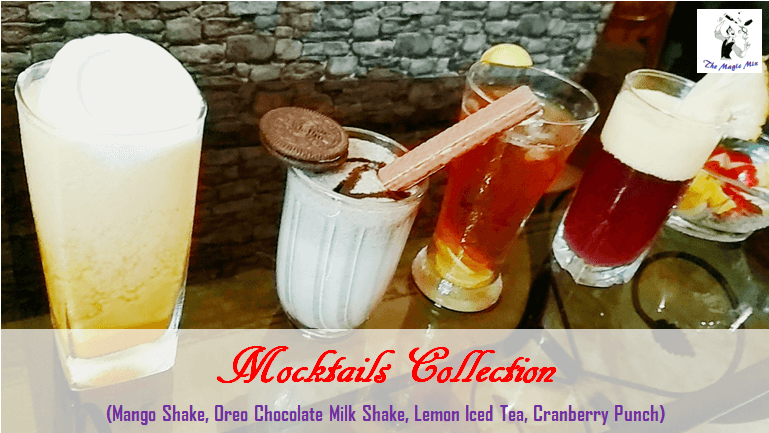 What is New in The Magic Mix and why we are Different from Others?
At The Magic Mix, we will ensure that we provide you with the latest trends of Mocktail, Cocktail and Smoothie & Shakes services. We take care of the guests and according to which, we change the type of Mocktails, Cocktails, Shakes & Smoothies in our menu. Like we know, kids would love to have some chocolates,  ice-cream flavoured juice whereas an adult who is teetotaller, would like some different refreshing Mocktail. Again, for corporate parties, we keep in mind about the corporate professionals and choose our cocktail drinking menu accordingly. We love to experiment and always try to give our customers something new every time. In fact, our guests can choose the options from the lists of our menu as per their convenience and we will also help our guests to select the suitable one according to their parties.
Our Services:
We have started our journey in 2015 and already made lots of happy customers. All our professionals have hotel management degree holders with 5-11 years of experience in top-level of 5-star hotel industries. So, all your drinks (Mocktails, Cocktails, Smoothies & Shakes) will be made by experts and professionals and you will get everything as per the taste and style of 5-star hotels.

Mocktail Counter Services
Cocktail Counter Services
Shakes & Smoothies Counter Services
Birthday Party Organizers
Marriage Party Organizers
Anniversary Party Organizers
Kids Party
Corporate Party Organizers
Office Party Organizers
Small Get-togethers
Small Parties in Home/Complex
Festival Occasions
Outdoor Mocktail Cocktail Party Organizers
Any type of Event Bartending Services
Contact
At The Magic Mix, We make sure that you will serve the latest trending drinks by maintaining the quality and Standard of the Bartending Industry. You can now directly Book us by Calling on 087772 10172
Note: We know our client's privacy and take care of it. Thus, we never share any details or pictures of our clients on our website or any Social Media without their permissions.
Some More Information:
What is Mocktail?
Mocktail is basically a non-alcoholic mixed drink which does not contain any alcohol or any type of spirit. It is mainly made by mixing soft drinks, different fruit juices, iced tea, flavoured juices, crushed ice, ice-cream and many more. But just because Mocktail is non-alcoholic that does not mean it is boring. Whether you are planning for preparing any parties or want to serve it to your guests, it is always a great and fun idea to present a refreshing Mocktail.
What is Cocktail?
Cocktail is an alcoholic drink which contains a spirit or spirits mixed with some other ingredients like fruit juice, cream, flavoured syrup, crushed ice, iced tea, garnishments and more.  You can find different flavoured and types of cocktail based on the kinds of ingredients added to it.
What is Shakes & Smoothies?
It is something that is flavoured with full of fruits, cream, ice-cream, milk, frozen fruits, yogurt, fruit juices and which is like dancing fruits in your mouth. When fruits have been blended with some ice or any other liquid like milk, fruit juice etc. along with lots of other ingredients such as chocolates, oats, choco chips etc. then it would turn into magical drinks which are called as Shakes & Smoothies that would definitely be loved by everyone in every party.