Immunity Booster Food to Tackle Covid 19
Today we all are aware about Covid -19 or Coronavirus. It has already been declared as a global pandemic by the WHO (World Health Organisation). Staying at home is the only way right now to fight with Covid -19. However, during this crucial time, it is necessary to maintain the hygiene standards like washing your hands with soap frequently, using alcohol based sanitizer, wearing masks while going outside to buy grocery or vegetables, avoid touching your mouth, nose or eyes with your hands while outside etc. Apart from following all the hygiene rules, there are some more things to do like improve your immunity power.
The food you take plays an important role on your overall health and to boost your immunity. So, unless you eat a wide variety of food, you may miss important Vitamins, minerals and other nutrients. Though there are not such foods which can directly boost your immunity system but without having enough nutrients that your body needs, your immune system can suffer a lot. So, a proper diet with antioxidant-rich food including vegetables, fruits, nuts, seeds, milk etc. is directly linked to the host of health-promoting and disease-fighting activities in your body. Here are lists of some foods which are rich with Vitamin A, Vitamin C, Vitamin D, Vitamin E and other antioxidant.
Vitamin A: Squash, Pumpkin, Carrot, Sweet Potatoes, Spinach, Mangoes, Dark Leafy Greens etc.
Vitamin C: Strawberries, all citrus fruits, tomatoes, broccoli, asparagus, Sweet Potatoes, bell peppers etc.
Vitamin D: Mushrooms, Milk, Yogurt, Tuna, Fresh Salmon, Egg Yolk, Orange Juice, Fortified Cheese etc.
Vitamin E: Almonds, Vegetable Oil, Whole Grains, Yam etc.
Selenium: Haddock and Salmon
Sometimes, it is not possible for all to take all types of foods at a time. Thus, our way of consuming food is not providing certain amount of nutrient supplements that we need. However, we are providing some food recipes that will be the high source of nutrients, vitamins and work as energy bar on your daily diet chart. Such food items are easy to get and make at your home.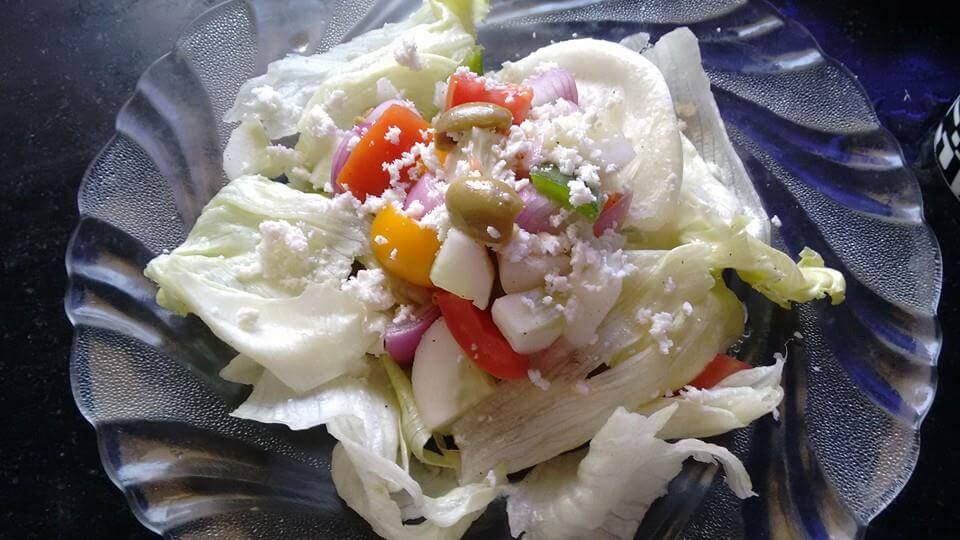 Salads: Now, there would be nothing better than having fruits or vegetable salads. By adding small amounts of dressing and toppings, Salad can produce more energy than any others. Salads with vegetables like Carrot, olives, lettuce, tomatoes, bell pepper, cheese, broccoli or salad with the combination of fruits like apple, orange, cucumber, strawberries, pomegranate etc. can become huge source of Vitamins and nutrients for your daily life. Whether you take Greek Salad, Fruits Salad, Lettuce Paneer Salad, Pure Vegetables Salad, Apple Nuts Salad, Veg Ceaser Salad or anything else, it will work absolutely as energy source and healthy diet for your body. You can get different types of Salad recipes on our web page here: http://themasalaroute.com/salad-recipes/
Fruits and Nuts: Previously, we already spoke about benefits of fruits and nuts. Fruits and nuts are the sources of various vitamins, dietary fiber, wide range of nutrients, minerals including zinc, calcium, magnesium, potassium and antioxidant minerals as well. Walnuts, Hazelnuts, Pistachios, Cashews, Almonds, Raisins – all are good for your health as it can reduce diabetes and risk of heart disease and also adjust the cholesterol levels. So, in such scenario of Covid-19, taking nuts daily would definitely boost your immunity system. However, taking all at a time is not at all possible.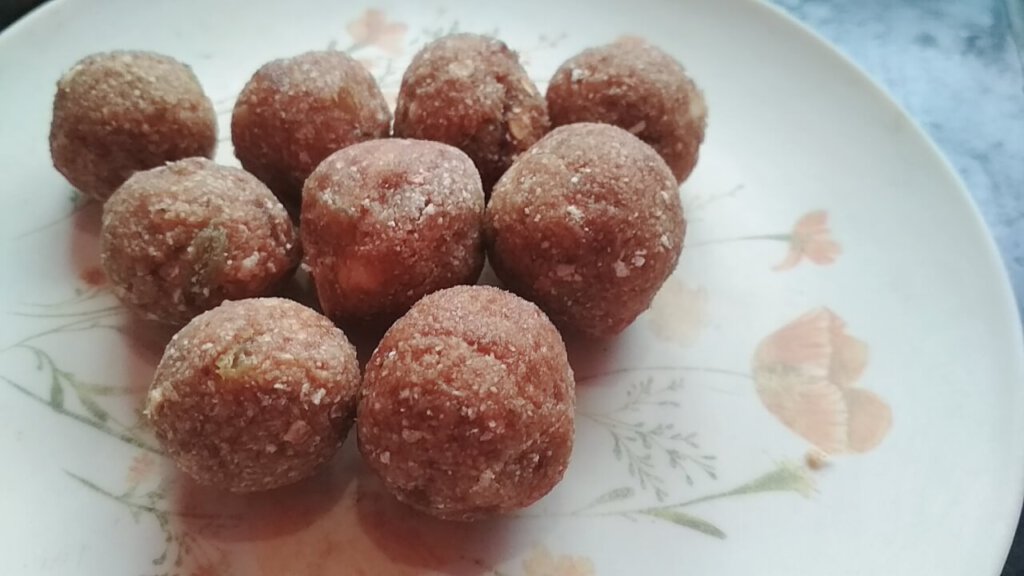 So, for this you can make an Energy Bar or Nuts Energy Ball to have everything at a time. For this, take 1 Tbsp each of all types of nuts that you have including Walnuts, Almonds, Pistachios, Cashews, Raisins etc. and make dust of all these. Now, take 5-6 Tbsp of Dates, remove the seed and make a smooth paste of it. Also, add 2-3 Tbsp of Oats and make dust of oats. Now, add all the dust ingredients along with paste of dates. Mix everything well and divide it into several portion of small balls. Take all the portions of the balls and give it a round shape and keep it aside. Once all the balls are created, you can place it in an air tight container or jar and keep it in the fridge for upto 10-15 days. You can have one energy ball every day in the morning along with your breakfast. It can be a great source Vitamins, nutrients, fiber – all at a time with such small portion of ball.
Along with having essential foods as immunity booster, it is also necessary to do small exercise at home, have proper sleep and keep yourself hydrated all the time by taking enough amount of water (8-10 glasses of water everyday) .your phy
Although the dishes mentioned are not exhaustive in nature, it provides a better insight as to how to keep healthy and fit in the times of social distancing. If you feel unwell due to any food borne allergies etc, please consult your physician and stay safe.