Immunity Booster Kadha Recipe suggested By Ministry of AYUSH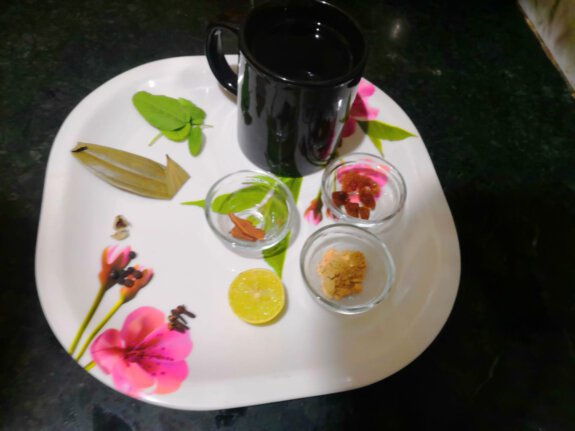 To get rid of this virus named Corona, doctors from all over the world are searching for a vaccine. But until its medicine is discovered, doctors advise people to take measures to improve their immunity to avoid infection with covid-19. When it comes to increasing immunity or doing good, the idea of ​​Ayurvedic Kadha comes first in the minds of people.
With the help of Ayurvedic Kadha, you can increase your immunity in a natural way. (Naturally Boost Immunity) Recently the Ministry of AYUSH also advised people to drink decoction to increase immunity. For which the Ministry of AYUSH had also given several types of immunity booster tips, showing the states how to make the Kadha.
The Ministry of AYUSH has given people a recipe for a special Ayurvedic decoction to improve immunity. By drinking daily, the immunity of the person will improve and his body will be able to fight the infection of Kovid-19. So, of late, let us know what is the right and easy way to make this decoction.
Ingredients for making decoction: –
1 cup water (here we will make half a cup)
6 basil leaves
2 green cardamom
7 black pepper
4 cloves
2 large pieces cinnamon
6 grapes
1/2 teaspoon ginger powder
1/2 Nimbu
Boil all the ingredients in water until the water is reduced to half!