Top 3 Treats to Experience in a Dubai Hotel and Spa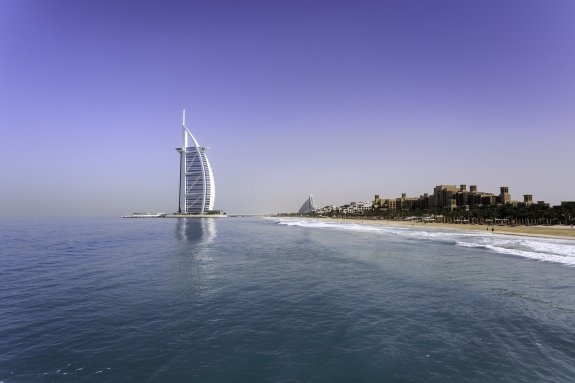 A home away from home. A respite from the daily grind. A change of scenery.
These can be some of the main reasons why you would want to book a hotel. Aside from the feeling of grandeur one usually feels inside the vicinity of such a place, there are still other experiences a hotel guest can delight in.
A Multifaceted Gem
Dubai has a wealth of attractions and activities for locals and travelers alike. Aside from the jaw-dropping world firsts, stunning skyscrapers, and exhilarating adventures both in and around this megacity, there are also quiet corners that offer respite from the city buzz.
A hotel is an example of a precious haven. It always exhibits a certain charm — and the hotels in the City of Gold are no exception.
When looking for the best hotel deals in Dubai, you look for that extra oomph, that X-factor that sets it apart from the rest. People with discriminate tastes do not simply settle for run-of-the-mill lodgings. It does not have to be extravagantly pricey, either. It just needs to give you that particularly warm and welcoming vibe that makes you feel right at home.
A hotel and spa takes welcoming guests to the next level, especially when these establishments boast of a courtyard bursting with Arabian elegance and charm. Whether it is the weary traveler looking to put his feet up from sightseeing or a local simply wanting to massage away the worries of daily life, a hotel and spa can be a two-in-one treat for any visitor.
Here are three tantalizing treats that one luxury hotel and spa in Dubai can offer:
1. Resplendent Rooms and Suites
After touring nearby attractions like the popular Heritage Village, the Textile Market, or the Diplomatic Enclave, plopping down on a soft and comfy king-size bed is certainly relaxing.
Kick off your shoes and ensconce yourself in your tastefully decorated and well-appointed room. You can also choose to have a view of the Dubai Museum or gaze out at The Creek from a Grand Suite. Here, you can just lounge around and enjoy being surrounded by the richness of Indian renaissance evident in the wooden handcrafted structures and silk bedclothes.
You can also enjoy free access to the VIP lounge or choose to stay in and make use of the spacious living and dining area. A butler service is at your disposal, so feel free to ask for assistance to make your stay as enjoyable as ever.
2. A Splendid Spa
A trip to Dubai's best hotel spa is truly a treat for the senses.
The specially curated selection of wellness services offers an unrivalled sensory experience. From refreshing facials to rejuvenating full body massages, the gentle yet expert hands of professional therapists are there to melt your stress away.
There are also a range of body treatments and a Moroccan bath to wash away any tension in the body.
Professional beauticians are also available at the in-house beauty salon to offer hair and make-up services as well as hair and nail treatments.
3. Decadent Dining Destinations
Choose from six world-class bars, lounges, and restaurants within the hotel to sate your appetite.
There's the Ahlan Lounge that serves light snacks and refreshing drinks 24-hours a day. VIP guests can also enjoy the privileges offered at the VIP lounge where a private and intimate ambiance can be a setting for a more relaxed business tete-a-tete complete with canapés or cocktails.
The Pharaoh Café and Restaurant offers simple yet sumptuous Egyptian and Mediterranean fare for breakfast, lunch, and dinner. The signature dish, "Koshari," and mouthwatering camel burgers are also offered along with local and international choices of beers, wines, and spirits.
For exquisite northwest Indian and Mughlai delicacies, the Mumtaz Mahal Restaurant is the place to be. Vegetarian, non-vegetarian, and tandoori specialities are available for set or á la carte orders. The exotic experience is further heightened with live music and Indian dance performances.
For chinese food lovers, the Chinese Dynasty Restaurant offers a variety of palate-tickling Cantonese and Szechuan dishes. Its traditional interiors and unique location remind diners of the historical Bund area on the Shanghai Riverside. Featuring three gorgeous private rooms overlooking the Dubai Museum and The Creek, this oriental restaurant also has an al fresco dining area for a more romantic ambiance.
Sherlock Holmes English Pub is the perfect place to chill and unwind, especially for late-night cravings and meetings. With a wide selection of bar chow and beverages, several flat screen TVs, and live entertainment, this is a popular hangout until the wee hours.
A World of Treats from Within
There's really no need to go in different directions for a mighty good time. When you want to relax, lounge around, or dine to your heart's content, you only need to scope out a prestigious hotel and spa at the heart of Bur Dubai. Whether for business or for pleasure, this Arabian Heritage-themed hotel in the historical Al Fahidi district fills you with pure satisfaction.
AUTHOR BIO
Habib Khan is a seasoned Hotelier, currently the CEO of Planet Hospitality and General Manager of Arabian Courtyard Hotel and Spa. Khan has more than 30 years of diversified international experience in the hospitality industry. He is an expert in developing, transforming, and managing hotels, with an ability to analyze and solve problems in a challenging work environment.