Fruit Cake Recipe
2015-12-23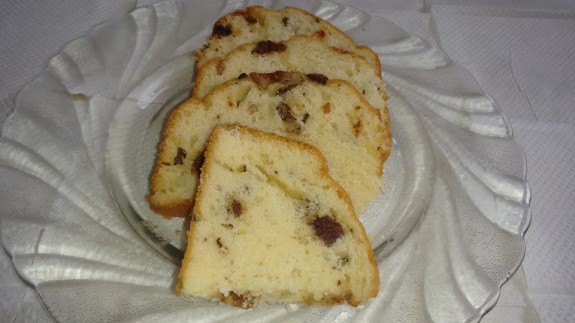 Fragrant spices with chopped dried fruits give the perfect winter treat. Find out the recipe here and try it at home.
Ingredients
1 ¾ Cup self raising flour
½ Cup brown sugar
1 Egg
1 Cup strong black tea
½ Cup finely chopped Pecans
2 Tbsp Orange marmalade
250 gram mixed dried fruits
Method
Step 1
1. Combine tea, sugar and dried fruits in a large bowl. Cover and leave to soak for overnight in room temperature. 2. Preheat oven at 180 degree C. 3. Line base and sides of loaf pan with baking paper or grease with butter. 4. Take a bowl and add egg, flour and marmalade. Mix it properly. Add the mixture to the soaked fruits mixture. Stir it continuously until combined. Spread it in the greased or prepared pan. 5. Bake it for 45 mins to 1 hour or until a skewer inserted into the center comes out clean. 6. Cool it. 7. Cut the cake into pieces and serve it.