5 Vital Components of Restaurant Interior Desig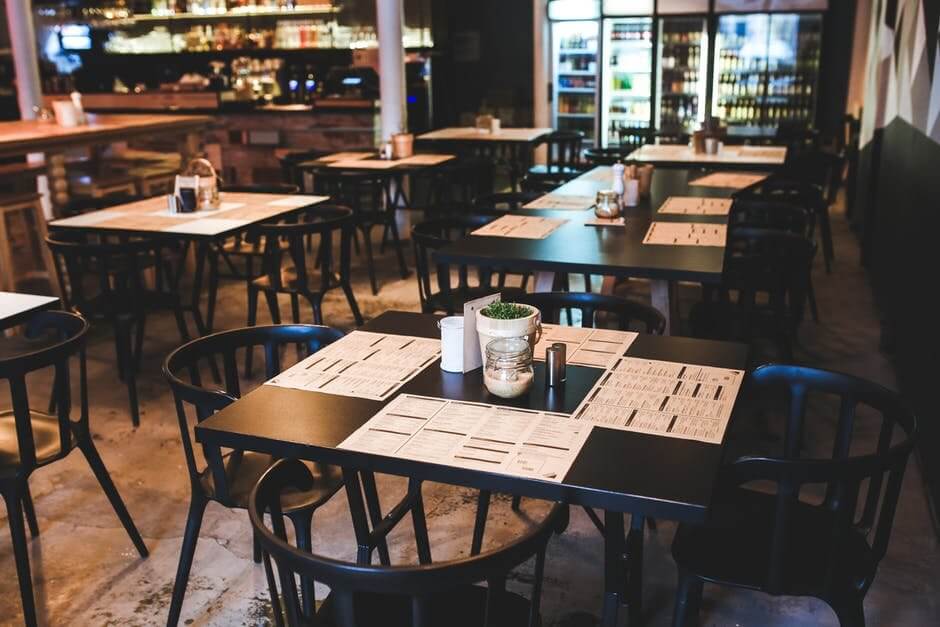 Restaurant interior design is like the packaging of a product. It works to entice customers and contributes to the overall experience.
Currently, there is an abundance of creative trends that make restaurant interior design more interesting than ever. With establishments seeking to stand out in an already saturated industry, business owners find it is crucial to be as unique as possible. Design components that are a tad out of the ordinary are received well, particularly by young consumers that like to share their experiences on social media.
However, despite the popularity of new design concepts, it is imperative for restaurants to uphold the tried and true principles of smart interior design. Making sure that conventional and functional elements are present is a must. Doing without these only results in inconveniences.
So, if you are building a restaurant, incorporate all these elements to meet the practical sensibilities of your diners. What are these elements?
1. Smart Layout
Flow is crucial to restaurant operations, not only in the kitchen but also in the dining area. There is nothing more annoying in a restaurant than to deal with traffic due to the flaws in the floor plan.
You can ascertain a good flow for your restaurant operations with the help of the best restaurant fit out contractors. These professionals will help you study your space and interior design so function is never compromised for aesthetics.
Likewise, they will come up with solutions that will allow you to get more use out of the space you have, no matter its size or shape.
2. Color Scheme
The right hues play a crucial role in enhancing the experience the establishment provides. It contributes to the ambiance and even the attitude of diners.
Restaurants that use bright and elegant colors such as pearl white, gold and seafoam green generally attract customers who just want to eat and drink in peace.
Meanwhile, establishments that use a lot of bold reds and oranges are considered ideal for people who truly want to enjoy food and order lots of it because both colors stimulate appetite.
Suffice it to say, the color scheme is directly tied to image the business wants to convey, its branding elements and the kind of customers it wants to attract.
3. Lighting
Nothing sets the ambiance of a restaurant better than lighting. It is an important style investment because it does not only illuminate, it can also direct attention toward the other attractive features of the restaurant design.
It is worth mentioning, too, that strategic lighting contributes to the appetite of diners. Restrained lighting, either from candles or dimmable LED lights, is known to make the natural colors of ingredients come alive, making dishes more appetizing to the senses.
And lastly, the different lighting designs have a decorative function as well. Chandeliers, drop lights, recessed lights, strip and string lights can make any space more visually delightful.
4. Décor
Decorative materials can reinforce the business brand. These can be anything from small pieces to built-in art.
These items make the establishment even more interesting because they enhance the beauty of the place, and at the same time demonstrate the business' keen attention to detail.
Interior designers and decorators also point out that décor has the ability to improve customer experience by serving as easy conversation pieces. There is nothing like an extraordinary piece of wall art to break the ice and get diners to start interacting.
5. Comfortable Seating
Seating is an important element in restaurant interior design unless the concept of your establishment is a "stand, eat and go." If you want diners to stay for an extended period of time and order more of your dishes, you should have great, comfortable seats.
Plush seats that are also ergonomically designed are the best. Most of the time, customers linger for longer than necessary just to enjoy the physical comfort these seats provide.
These are the fundamental interior design components. Get these five elements right and you will find that enhancing the decor of your restaurant will be a whole lot easier. Once you have established the eye candy, expect patrons to visit your place, line up to your door and sample the food you offer!
AUTHOR BIO
Shane Curran
CEO at Interact Group LLC
Interact Group is a design-led interior fit out company that aims to set new standards in the UAE interiors market. Driven by their dedication to total customer experience, the company's mission is to bring truly specialized teams to complex design and fit out challenges, utilizing their unmatched ability to deliver spaces efficiently and above expectation