Kiwi Fruits with a Twisted Decoration
2015-10-07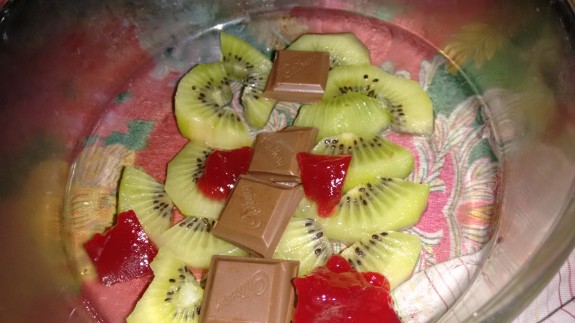 Kiwi is always a favorite fruit for all. But if your kids don't want to eat such healthy fruit then give it a colorful and yummy decoration so that anyone would love to eat it again and again.
Ingredients
1-2 Kiwi fruits
Dairy milk Chocolate bar
Mix fruit Jam
Method
Step 1
1. Cut the Kiwi fruits in a half circle and small pieces like the image. 2. Place it on a glass bowl to give it an attractive looks. 3. Decorate this with chocolate pieces and mixed fruit jam on the top to make it a colourful look and yummy taste. Your Kiwi fruit is now ready to eat.