4 Ways to Choose the Right Catering for Any Occasion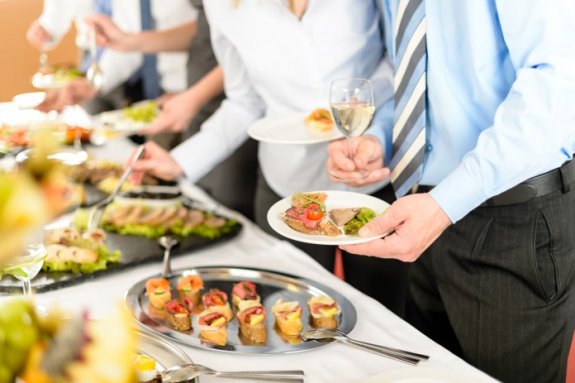 A celebration isn't a celebration without food. Can you imagine going to a wedding reception just for the dancing? No drinks and whatnot?
It sounds too boring. In fact, you can't call it a party without having a buffet or at least a mini bar on the side. After all, the success of a party depends on a lot of factors, but food should always come on top. For a lot of people attending celebrations, it's always the food that caps any event.
Indeed, to make something memorable out of an event you are planning, there's a lot for you to consider when it comes down to food. Which brings us to the issue of finding a suitable caterer.
For sure, there are hundreds of caterers operating in your area or near the venue of your event. To make sure you make the right choice, here are the tips that can help you from the get-go.
Determine the event's size
The choice of caterer depends on a number of factors. One of the most important is the scale of your event. There are caterers who can handle large volumes of guests, and there are those who set limits to how much they can prepare.
At any rate, knowing the size of your event is one essential step to finding a suitable caterer. You will need to find one that is capable of handling a large audience turnout such as a conference or outdoor seminar. If you are holding a simple dinner party with acquaintances, opt for a caterer that's good enough in terms of accommodating a limited number of guests. Not only will you be able to control your event spending, you also reduce needless waste.
Set your budget
How much are you willing to spend? Your budget determines not only the quantity of food you will be serving. It also determines the food's quality. Caterers offer packages with menus ranging from cheapest to the priciest. You can only expect premium meals in the expensive tier, but it depends on how you want your guests to experience the event.
A good rule of thumb is to maximize what you have. For example, if you are organizing a wedding reception for about 75 people, you will need to know how much cash you have on hand for food. If you don't have enough to serve 75 people, consider pulling out certain items from the menu to reduce overall catering costs. On the other hand, if you have more than enough to serve 75 people, you can either add extra menu items or replace some items with more luxurious ones.
Set your china
A good catering service should provide for certain amenities, such as a drinks bar and chocolate fountain. More importantly, proper catering also follows the proper presentation. Indeed, nothing adds appeal to food more than chinaware does.
In this sense, make sure your caterer includes provisions for the ambiance such as napkins, tablecloth, and dinnerware. If the caterer does not have these provisions, you can rent event equipment from a dedicated contractor if you are budget allows it.
Get samples of food
Always remember that quality trumps quantity anytime. Which means to say, it's important to give your guests a good culinary experience. After all, people are more likely to say something positive about the event based on the food that's being prepared.
With that being said, you need to take extra care in making sure the food you will be serving is palatable to anyone. A simple taste test should do the trick. Before signing a caterer on board, ask if you can get a sample of each item in the menu. If one of these items doesn't hit the spot, you can ask the caterer to improve it or replace the menu item altogether
Image Source: www.internetvibes.net
Related Posts: