MOTHER'S DAY 2018, CELEBRATION OF PUREST LOVE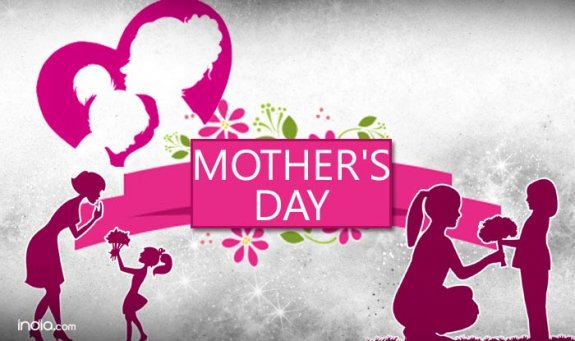 Adulteration has become a part of our life, and anything that is organic and pure should be cherished. Of all the relationships we have nothing is constant, but the love of the mother is pure and eternal. Blessed are those who have witnessed this unconditional love. Mother is the only one who has the ability to understand and fulfill all our needs, even the needs that we have not expressed in words. Our every whim, gestures, expressions or even the movement of eyeballs is completely understood by her. For a mother, her child is always special and she leaves no stone unturned to make her child special.
As kids, we tend to get busy with life and forget to appreciate her or simply take her concern for granted. However, it is wrong and the most important person in our lives goes backstage from her deserving center stage position. Thus the day "Mother's Day" came to our rescue and to honor her sacrifices and show our token of love we celebrate this day on May,13. I do not appreciate the commercialization of this day. This year Mother's Day 2018 we should definitely try to go that extra mile to show our abundant love for our Moms', who is the epitome of love.
All moms have over compulsive disorder and are paranoid when the food and health of her kids are concerned. Any two moms who may have kids ranging from newborn to seventies will always discuss the food and eating patterns of her child. The kids may eat well or maybe overweight but her remark would always be " my baby doesn't eat well". Thus in this blog, I would like to take the control of the kitchen and let my mom relax a bit and try to treat her taste buds with the few of the delicacies.
Here is the list of luscious rocking recipes that I will make for my Mom.
1] Stuffed mushroom- Stuffed mushroom is a versatile appetizer and can be made without creating too much of mess. All you need is cheese, some vegetables, and herbs for the stuffing. A simple appetizer that tastes yum and is power packed with protein and is low in calories. Not to forget like any other lady my mum also wants to eat good food but not increase her weight.
2] Garlic bread- This is a universal starter and can never go wrong. Fresh loaf cut diagonally and topped with cheese and garlic, flavored with herbs is a side dish but can be binged upon.
3] Nachos and dip- There is no celebration ever complete without indulging in the crispiness of nachos and softness of the tangy dip. I would love to indulge in a quality chat with my mom as we sit to crunch the nachos dipped in the smooth sour curd or salsa dip made freshly at home with bell peppers, onion, and herbs.
4] Tomato and garlic penne pasta– Pasta can be prepared quickly and is fulfilling also. Penne pasta with roasted garlic and tomato is beautiful to see and yummy to eat. Mother's Day 2018 will be remarkable as mom will eat her favorite food cooked by me. Whole wheat pasta tossed in garlic and tomato, infused with herbs and topped with cheese is the most pleasant indulgence.
5] Mango shake– How can we forget to include the king of fruits while treating the Queens of our life. To beat the heat and add the required punch and zeal to our exotic menu include the mango shake on the list. Simple shake but will refresh your mom. Chopped mangoes blended with chilled milk and sweetened with honey and garnished with dry fruits, and served chilled will just rejuvenate your mom.
Above were a few recipes to honor our moms, this Mother's Day 2018 and show your love for her and add bling to her eyes
Celebrate Mother's Day With Our Special Recipes
Image courtesy: India.com