My Brown Table with Diwali Decoration & Recipes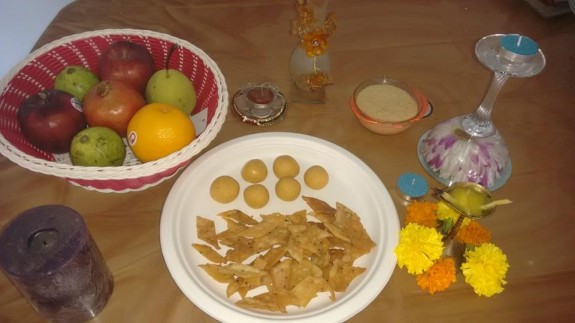 Hello everyone, I am Poushali and it is my first contribution to the blog of The Masala Route.
In this blog, I am going to share with you all what is there in my brown table today and Diwali traditions & rituals with some recipes on Diwali.
So, Guys… we all know that today is Diwali or you can say Deepavali which means the rows of lights. 'Deep' means light and 'Avali' is the meaning of row. We all from different part of India celebrated Diwali to remove the darkness with the dazzling display of diyas, lights, candles and fireworks. It is the time of enjoyment, time for exchanging gifts and greetings with each other. Diwali is pan Indian festival where people worship Goddess Lakshmi and Lord Ganesha for the wisdom and wealth.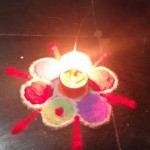 The ritual of Diwali came from the celebration of Rama's return to Ayodhya but there is also another origin of Diwali in ancient India. People from India used to celebrate this festival as a harvest festival.
Today, we celebrate the festival by lighting up our house and around with little oil lamps, diyas, candles, lightings, agarbatthis, rangolis. Kids wear new cloths and set crackers and sparkles. Women make some recipes either Namkeen (Savouries) or Mitha(Sweets) to celebrate the Diwali.
What is Present in my Brown Table?
Thus, in my brown table, I tried to show everything that can be suited with the Diwali decoration and recipes. I lit up my brown table with diyas and candles and also decorated it with little flowers which means that we do puja and worship goddess Laxmi in this day.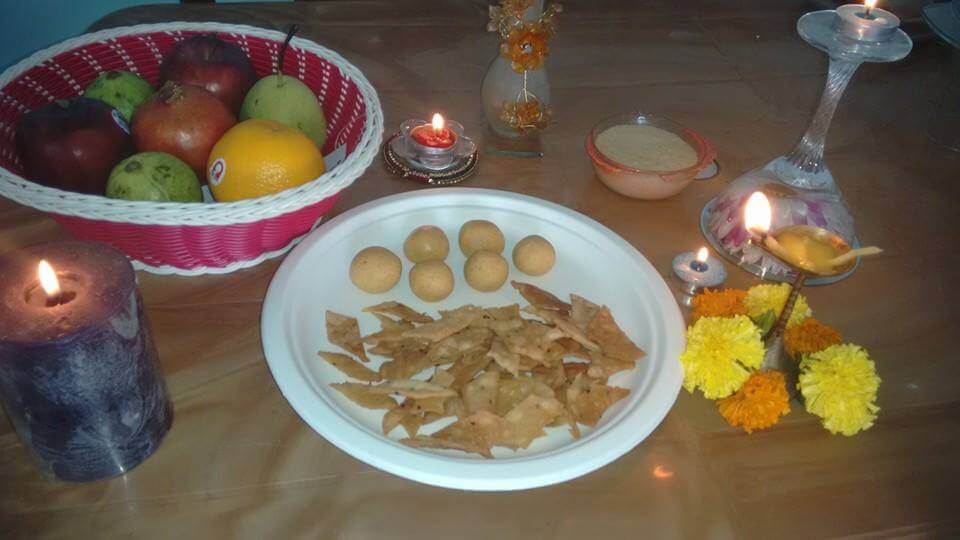 I also place some of the recipes  that we mainly make in Diwali – Suji ka Halwa, Namak Paare and Moong Dal Laddu which are quick and easy to make recipes for those who don't have enough time or not able to cook so much within a day. You can find the whole recipes of Diwali from here: http://themasalaroute.com/diwali-special-faral/
There are also some other recipes that people cook is that Corn Poha Namkeen.
So, Wish you all a Very Happy Diwali and enjoy with lots of Fun….