Special Dessert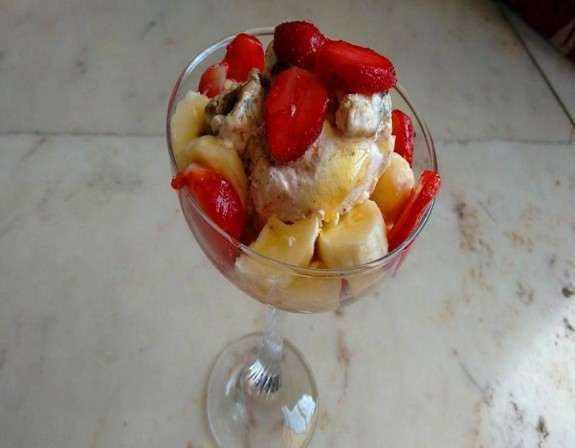 The Masala Route presents some unique and innovative dessert recipes for you that can be served to anyone at any time. We are sure that these recipes will make happy and give smile to everyone's face.
Tropical Fruits with Ice Cream:
Once you know the recipe, we are sure that you will love to make and serve this fresh Tropical fruits with Ice Cream.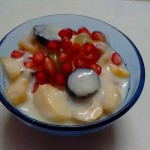 Fruits Custard Recipe without Custard Powder:
Find this yummy and tasty rich fruit custard recipe without custard powder which is creamy and enriched with dry fruits and tropical fruits.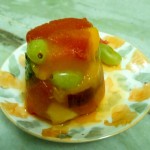 Fresh cut fruits with a splash of juice of any fruit can make this as a fresh and healthy summer ice cream. It is a perfect summer treat.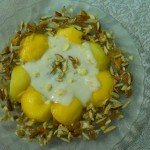 Mango Balls with Yogurt & Nutty Dry Fruits:
As it is the mango season, so, nothing can be better than having Mango with yogurt as dessert. So, try this delicious Mango balls with yogurt & nutty dry fruits recipe at home.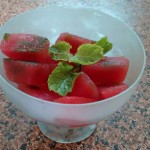 It is a great source of refreshment in summer. The Popsicle are fat free which are made with lots of natural sweet watermelon.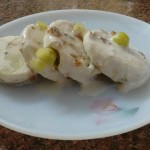 Now it's the time to do something else with yogurt. This Yogurt Grapes Kulfi will definitely love by all of you.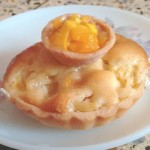 What about giving some sunshine inside your house and make everyone surprised. Here, we shared Mango Almond Tart which is a very tasty and innovative dessert to have