Top 5 Christmas Cake Recipes You can Make at Home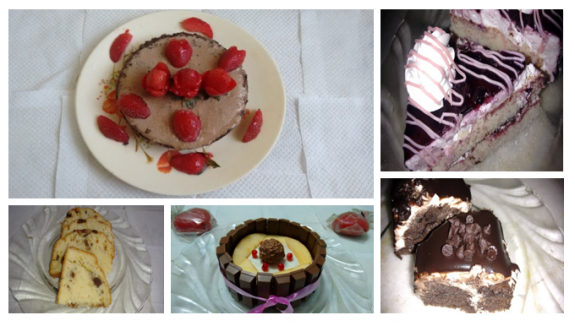 Christmas and cakes go hand in hand. No Christmas celebration is complete without delicious cakes. Make your Christmas Celebration 2016 very grand and memorable with some traditional and yummy cakes. If you thought baking a cake at home was difficult then you are wrong. Here are some easy recipes of cakes which you can try out at home this Christmas.
Here are 5 yummy Christmas Cake Recipes for this festive season:
You will need 1 ¾ cup of self raising flour, 1/2 cup brown sugar,1 egg,1 cup of strong black tea, ½ cup of chopped pecans,2 tablespoons of orange marmalade and 250 gms of mixed dry fruits. Combine sugar, tea, and dry fruits in a bowl and leave it overnight. Preheat oven at 180 degrees C and grease the baking tray with butter. In a bowl, mix the egg, flour and marmalade and add it to the soaked dried fruits mixture. Mix little by little and properly. Pour this mixture in the greased tray and bake for 45 minutes to one hour. This is one of the best recipe for Christmas 2016.
Beat the 4 eggs and vanilla essence well in a bowl. In another bowl, mix 250 gms each of butter and sugar. To this add 225 gms of self raising flour and ½ teaspoon of baking powder and half of the egg mixture. Mix well and add the remaining egg mixture. Add ½ cup milk and mix well. Bake this mixture for half an hour in preheated oven at 180 degrees C. Decorate the cake with white cream, chocolate balls etc.
Beat 4 eggs and add 1 ½ cup of sugar slowly. Melt 2 tbsp butter or margarine in one cup milk. Sift 2 cup cake flour, 3 tbsp cocoa powder and 2 tsp baking powder. Add this slowly to the egg mixture. Add 1 tsp vanilla essence and the milk and butter mixture and bake the cake mix in preheated oven. You can decorate the cake with chocolate cream and choco chips.
Mix 1 cup graham cracker crumbs, 1/4 cup melted butter and 2 tbsp white sugar and add it add the bottom of a spring pan. Mash 2 packs of soft cream cheese and add 1 cup sour cream, 1 tsp vanilla extract, ¾ cup white sugar and 2 tbsp all purpose flour. Beat 4 eggs and add to the mixture. Bake this mixture at 325 degrees F for one hour. Decorate with frozen blueberry,white cream and blueberry jelly.
Powder 300 grams of Oreo in a blender. Melt 100 grams of butter and add to it. Grease a mould and spread this mixture in the mould. Freeze the mixture. Heat 200 gram white cream and once it starts boiling, add 50 gms of butter and 200 grams chocolate. Now take out the mould and pour the chocolate mixture on it. Put in the fridge and set it for 2 hours. Remove the cake on a plate and decorate with fresh strawberries.
If you are looking for some innovative Christmas Gifting Idea then bake these cakes at home and gift it to loved ones.