Banana Shake Recipe
2015-11-06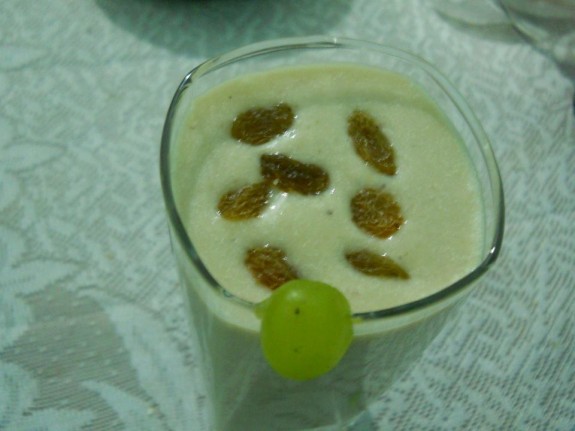 Banana Shake is healthy and tasty shake to have it in the breakfast or in evening for the refreshment in the summer hot. Find out the steps of this tasty recipe:
Ingredients
1-2 frozen bananas
4 small ice cubes
½ cup milk
2 tbsp honey or Sugar
1 small scoop vanilla ice cream
4-5 chopped almonds and cashew nuts
5-6 raisins for garnish
Method
Step 1
1. Take a blender and combine the banana, honey, chopped cashew nuts, chopped almonds, ice and milk and blend it smoothly. 2. You can also use 1-2 tbsp oats in your banana shake. And again blend it smoothly. 3. Now, add a small scoop of vanilla ice cream. If you want to get any other flavour, then you can take peanut, pineapple, mango or any other flavor instead of vanilla ice cream. 4. Now pour it into a long glass and keep it into freeze to make it colder. 5. Garnish it with raisins on the top and serve it.
Related Recipe: