Ganesh Chaturthi Special Recipes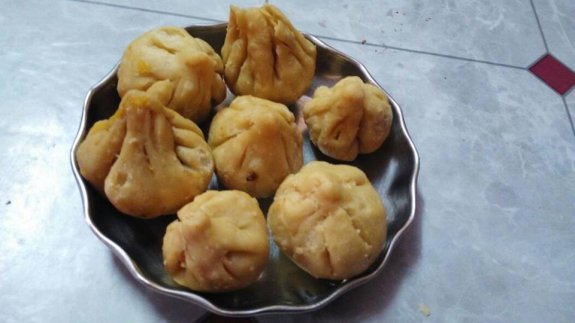 Ganesh Chaturthi or Vinayaka Chaturthi is a 10 day long auspicious Hindu festival celebrated to honour the elephant headed God Lord Ganesha's birthday. This festival is mainly celebrated between August and September month of the year in India.
People use to make sweet dishes and offer it to Lord Ganesha including Modak, Motochur Laddo, Gajar Ka Halwa etc. Modak is the primary sweet which has been made on all the 10 days of the festival. Various special prayers and mantras (Ganpati Bappa Morya) are chanted to receive blessings from Lord.  Here, we are presenting top 5 sweet dishes that you can offer to Lord Ganesha during this festival.
Modak is an Indian sweet stuffed dumpling which is offered to Lord Ganesha during Ganesh Chaturthi Puja.
Coconut Laddoos are made with fresh and desiccated coconut during different types of festivals including Ganesh Chaturthi. This is easy to make recipe which does not need lot of time.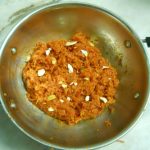 Gajar ka Halwa or Carrot Pudding:
Another classic Indian dessert which may go with any celebration occasion or festival. Find this recipe here.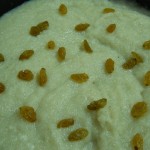 Popular Indian sweets made with Semolina (Sooji), Ghee, Milk and dry fruits which is easy to make and preferable for any type of festivals and occasions in India.
This recipe is made with Govindo bhog Rice (Sweet smell of the rice) or Basmati rice, milk and dry fruits. It is one of the popular Indian sweets for any type of festival including Ganesh Chaturthi.