Poila Baisakh Special Recipes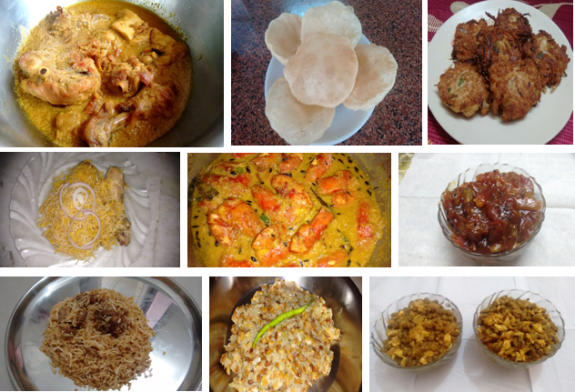 Cheers to the beginning of a Bengali New Year.
Countdown has already begun. Only few days are left for Nobo Borsho or Poila Boisakh. Bengalis take this day very seriously with lots of shopping and even more eating. Many Bengalis already decided their special menu recipes to celebrate the Bengali New year with complete Bengali tradition. Still we are here to provide you some special poila baisakh recipes for those who had not yet decided about the menu or who are still searching for the suitable menu for that special day. Starting from the breakfast, lunch, evening snacks to dinner – every part of your menu item should add a great value to your life on that particular day. So, we have tried a little effort to provide you a complete Bengali menu card for the Poila Baisakh including dessert also.
On the auspicious day of Bengali New Year, everybody ears new dresses, exchange gifts or sweets and lots of New Year wishes. Bengalis are always known for their food preparations and looking after guests and both these are the best attraction of this celebration. There is a whole day menu which you can get from us.
Breakfast Menu: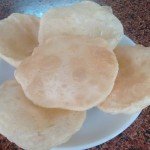 To start the Bengali Ne Year Phulko Luchi is one of the best options. In fact, breakfast will be incomplete without luchi. So, start your day by having loochi in your breakfast.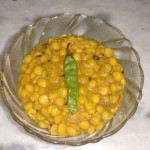 Loochi without Cholar Daal is the perfect combination for your breakfast. Add Misti Cholar Daal in your breakfast with loochi.
Lunch & Dinner Menu: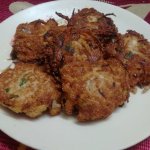 Postor Bora (Poppy Seed Balls):
Posto Bora is one the favourite dish in Bengali cuisine. It can be prepared very easily and quickly with easily available ingredients. It is a delicious bora that can be added in your Nabo Barsho menu.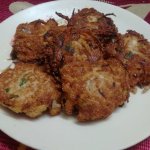 Dhone Patar Bor or Coriander Leaves Fritters: 
Dhone patar Bora or Coriander Fritters are also known as Cilantro Fritters or Hara Dhania Bhaji. Crispy crunchy Coriander leaves mixed with besan gives a yummy taste of this Bengali dish.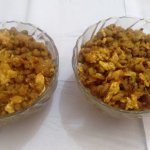 If you want to have rice in your lunch or dinner, then you must cook Tarka Daal and add this recipe in your menu to enjoy your food.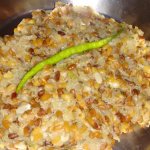 It is simple to cook yet very tasty to have with rice. If you really want some unique veg Lau (Bottle Gourd) recipe in your Bengali New Year, then don't forgot to add this in your menu.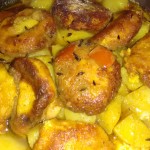 Chana is not Paneer. It is strictly Chana curdled of milk and transformed into a mouthwatering Chanar Dalna with potato chunks. Try this recipe at home during this festival.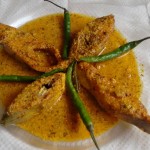 Bengali New Year will be incomplete without fish recipes and Shorshe bata (Mustard seeds paste) is one of the favourite things that Bengalis love to cook with fish. Either it is ilish (Hilsa), Pomfret, Pabda, Bele fish or any other; shorshe will go perfect with all the fishes.
Another exclusive dish in Bengali cuisine is Chingri Mailaikari (prawn cooked in creamy coconut gravy). So, celebrate this 1st day of Bengali New Year with some special dish.
Authentic Indian Bengali Kolkata style Chicken Biryani recipe for those who loves to eat Non-Veg Biryani. Kolkata Biryani always stands different from any other dish in any festival.
Tomato Khejur Amsattar Chutney: