Jamai Sasthi Special Recipes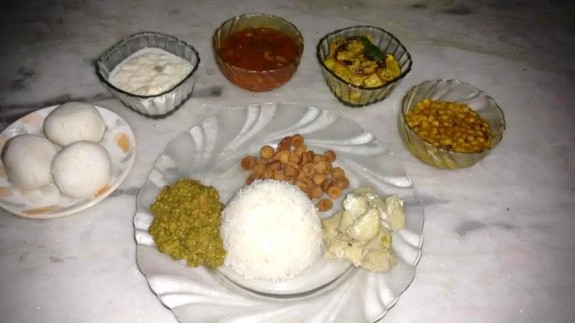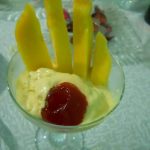 Jamai Sasthi is really a very special festival to celebrate in every Bengali household. This day is mainly dedicated to son-in-laws. In Bengali, 'Jamai' means son-in-law in sasthi means sixth day as this occasion held on the sixth day of Bengali month 'Jayestha' according to the Hindu calendar. Mother-in-laws cook special dishes and invite her son-in-law and daughter with an organization of grand feast. Various delicious recipes have been served with fish remains the main focus.
The menu chart will be filled up with lots of varieties. So, let's take a look at the menu card with delicious dishes which are absolutely going to be hit for Jamai Sasthi.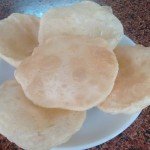 Luchi is mainly a deep fried poori made with wheat flour. This is a perfect treat for Jamai Sasthi.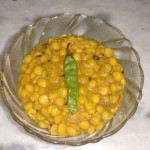 Having luchi with cholar dal in the morning is a perfect breakfast recipe for this festival. You can also take this with rice or pulao in lunch.
Little spicy Doi potol or Dahi Parwal is the perfect side dish with rice in this Jamai Sasthi. Most of the Bengalis are hige fams of this recipe.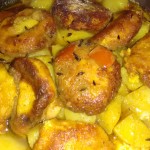 Chanar Dalna is a delicious Bengali dish. Make your paneer/chana at home and enjoy this softy chanar dalna recipe in an authentic Bengali style.
Authentic Bengali meal serves in coconut gravy with rice as your lunch or dinner. It is one of the best Bengali Fish recipes.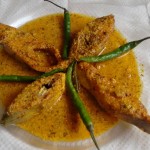 Sorshe Pomfret or Pomfret Shorshe (Pomfret fish in Mustard Paste):
Pungent flavour of the mustard seeds makes this fish recipe superb to have. This is one of the special Bengali recipe cooked in mustard paste. Ilish or Hilsa fish will also go with the same recipe.
Sorshe Pomfret or Pomfret Shorshe (Pomfret fish in Mustard Paste)
Kosha Murgir Mangsho is a little spicy and yummy Bengali cuisine. Find the step by step process of this recipe at TheMasalaRoute.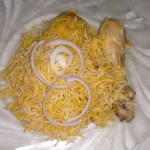 Kolkata Style Chicken Biryani:
Kolkata Chicken Biryani is really awesome in taste. It is really not o easy to make this style of Chicken Biryani at home. So, The Masala Route here presents the recipe for you all.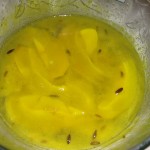 Chutney Papad is another Bengali combination of sweet and sour variation which is really easy to make and love to have after meal. Check out the Mango Chutney recipe in Bengali style.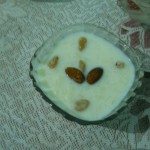 Bengali Rice pudding or chaler payesh is the perspective of Bengali sweet dish or dessert which is make in  every occasion or festivals of Bengal. Make this one as dessert in this Jamai Sasthi.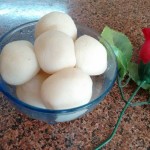 Rasogolla, Misti dai is another great combination and the essential dessert after meal in Jamai Sasthi. Both are the genuine Bengali desserts. People use to buy rasogolla and misti dai from the market. But it can also make at home. Find the recipe of Rasogolla here.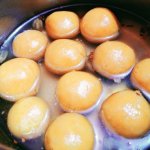 Mango Rasogolla or Mango Rasgulla or Aam Ke Rasgulle:
Mango Rasogolla is one of the delicious recipes to be served during Jamai Sashthi. Mango Rasgulla is a cottage cheese dumplings slowly cooked in mango sugar syrup and can be served hot or cold.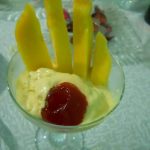 Seasonal fruits like Mango, litchi, Jamun, jackfruits are always the right choice to have in this Jamai Sasthi. So, why not use the flavour of fruits and make mango kulfi or ice-cream at home.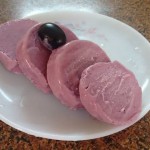 The flavour of Jamun fruits gives a unique taste in this Kulfi. Definitely make this recipe at home and present the kulfi in this Jamai Sasthi.